Get a world-class Angular development team
Turn your ideas into high-performance and scalable apps with experienced development teams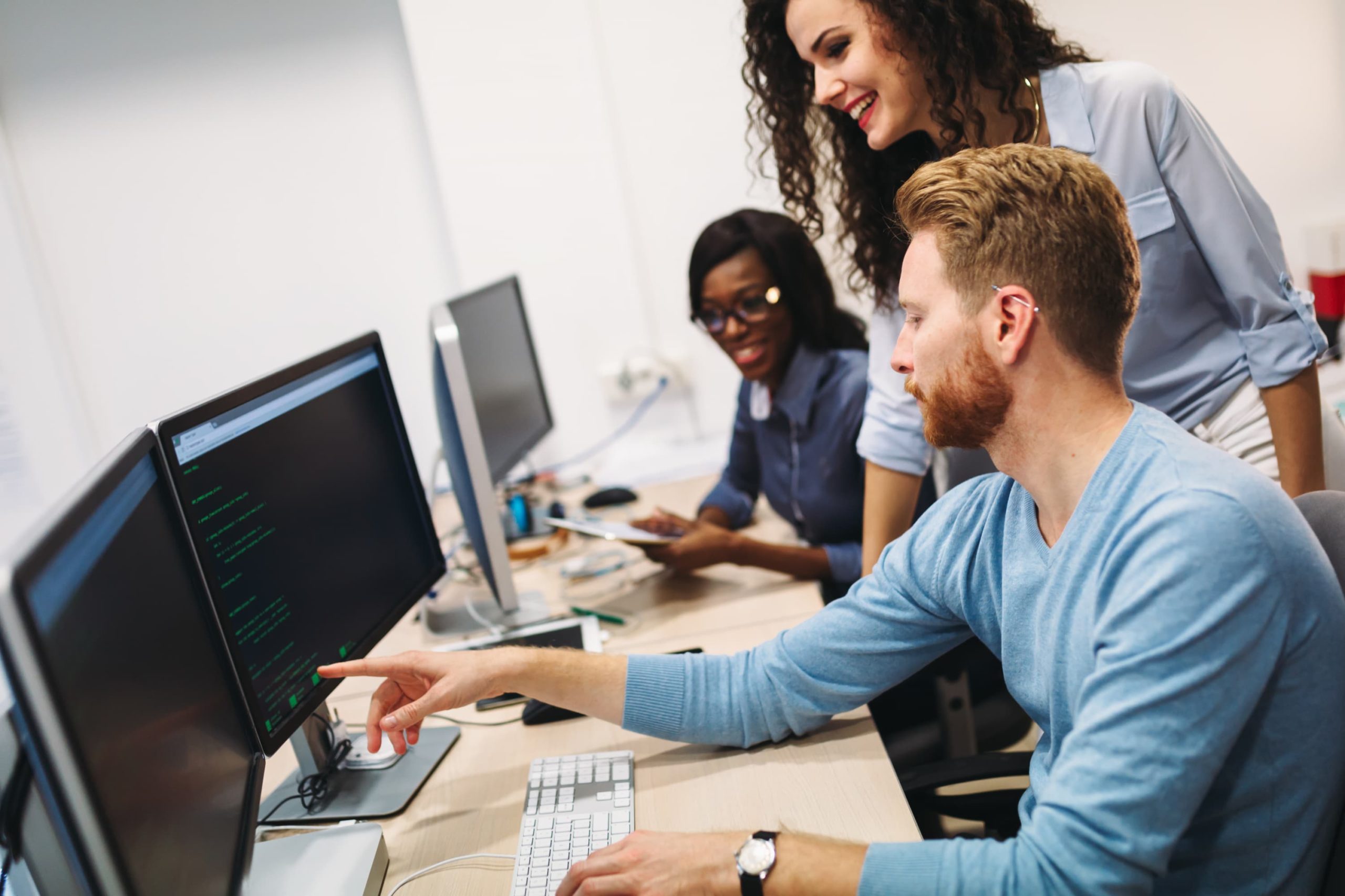 Modern JS development with Angular
"What if we had a robust and complete front-end solution for making high-performance and supremely scalable applications?". That is probably what developers at Google thought when they devised AngularJS. Nearly a decade (and a complete rewrite in 2016) later, Angular sits atop of frontend frameworks. Why is that?
Angular flawlessly solves the widest variety of software development problems that center around building apps with its powerful data binding and other features. While web apps remain its main focus, it may just as well be used to build mobile web and native apps, or even desktop software. While other solutions need to be combined with various tools to capture all aspects of the modern app development, Angular does most of the job by itself.

Fast development
Angular provides top-quality, ready-made solutions, templates and components

Versatile use
You can build web apps, mobile web apps, native mobile apps and even desktop software

Awesome user experience
Once the app is ready, it wows its users with game-changing speed and responsiveness

Best practices
Imposes patterns and best practices that put you on track to build an efficient app

All-in-one approach
Since it's robust, you can limit external dependencies to a selected number of trusted solutions

Focus on business
It's used, developed and trusted by the biggest and most innovative companies in the business
Advantage from the Angular framework to build:
How we build React Native development team for you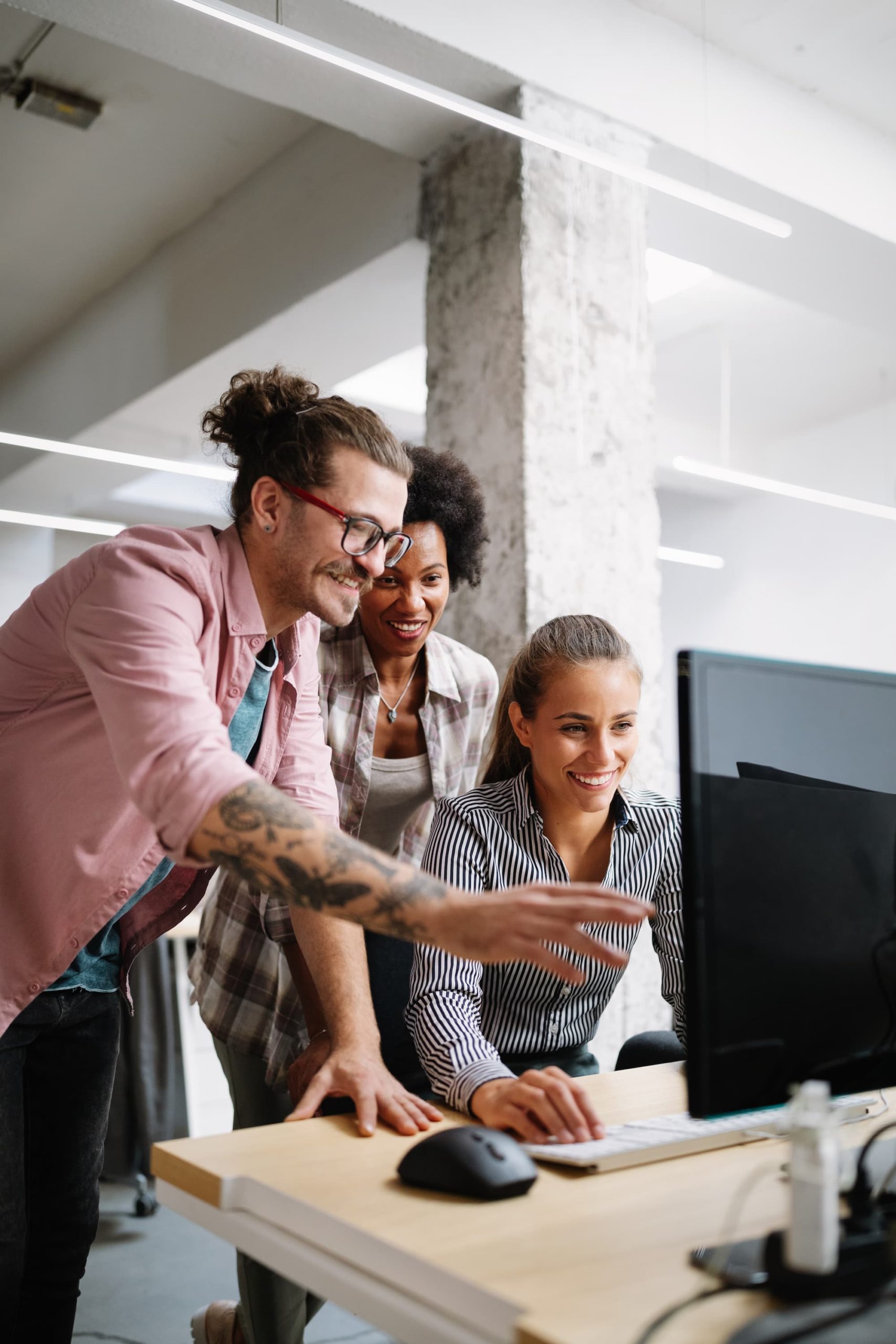 How we build Angular development team for you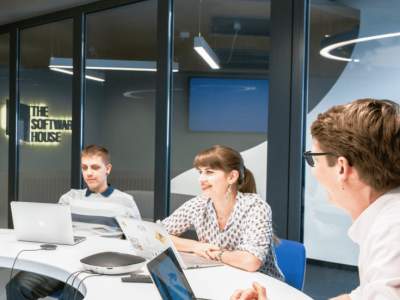 You're guaranteed to work with top developers only. First of all, we set high recruitment standards – only 5% of applicants are offered a job. Secondly – we take care of developers' personal growth and motivation. Finally, our priority is to be effective and well-coordinated.
Lead developers
your team will get one. They are most experienced developers who take care of the right software development strategy and help the team with following it
Interdisciplinary skills
you can easily fill the gap between frontend and backend, and take advantage of our cloud experience
Delivery mindset
we work on business-oriented goals, so you start generating value from technology fast
Effective communication
you'll quickly feel like we worked as your in-house team. Our process is fully transparent and cooperative. And obviously, everyone speaks English well.
Why Tech Managers build their Angular teams with us

High seniority level and technical skills
Build your technology assets from the very beginning.

Ability to scale a team in days
Start small and scale your team quickly whenever you need it.

Build beautiful frontend without any changes to your backend

Search engines will love your app. We'll make your Javascript indexable and visible for Google

Newest trends in practice
Safely benefit from solutions such as Atomic Design, JAMstacks, Storybooks, SSR, PWA, and more

So you can easily adapt to change and stay on the track at the same time
Modern frontend for any backend
Thanks to API-first approach we're able to work efficiently with your backend developers, no matter what your core technology is – Node.js, Java, .Net, Python, Ruby or other.

It means, you can build a modern JS frontend without any changes in the core of your app.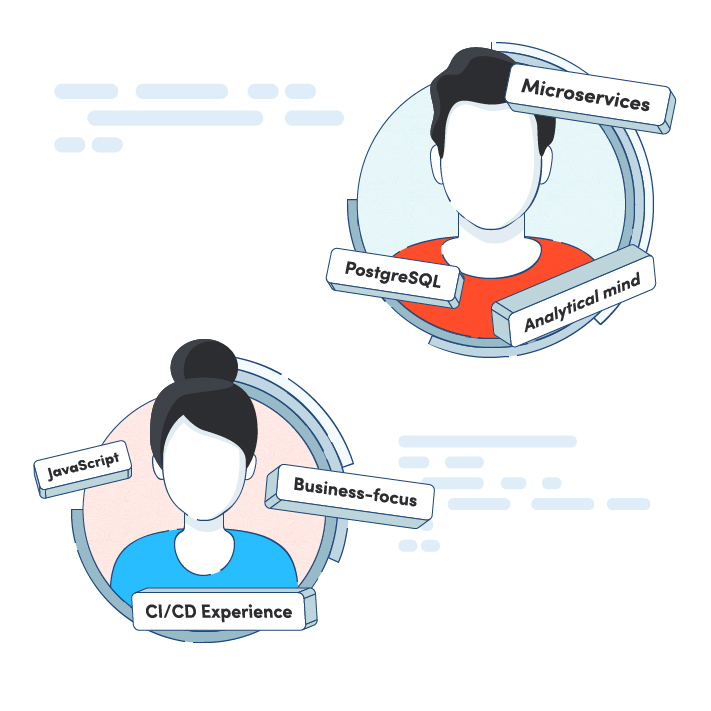 Work with leading Angular development agency
Hire a dedicated team or let us build your product from scratch